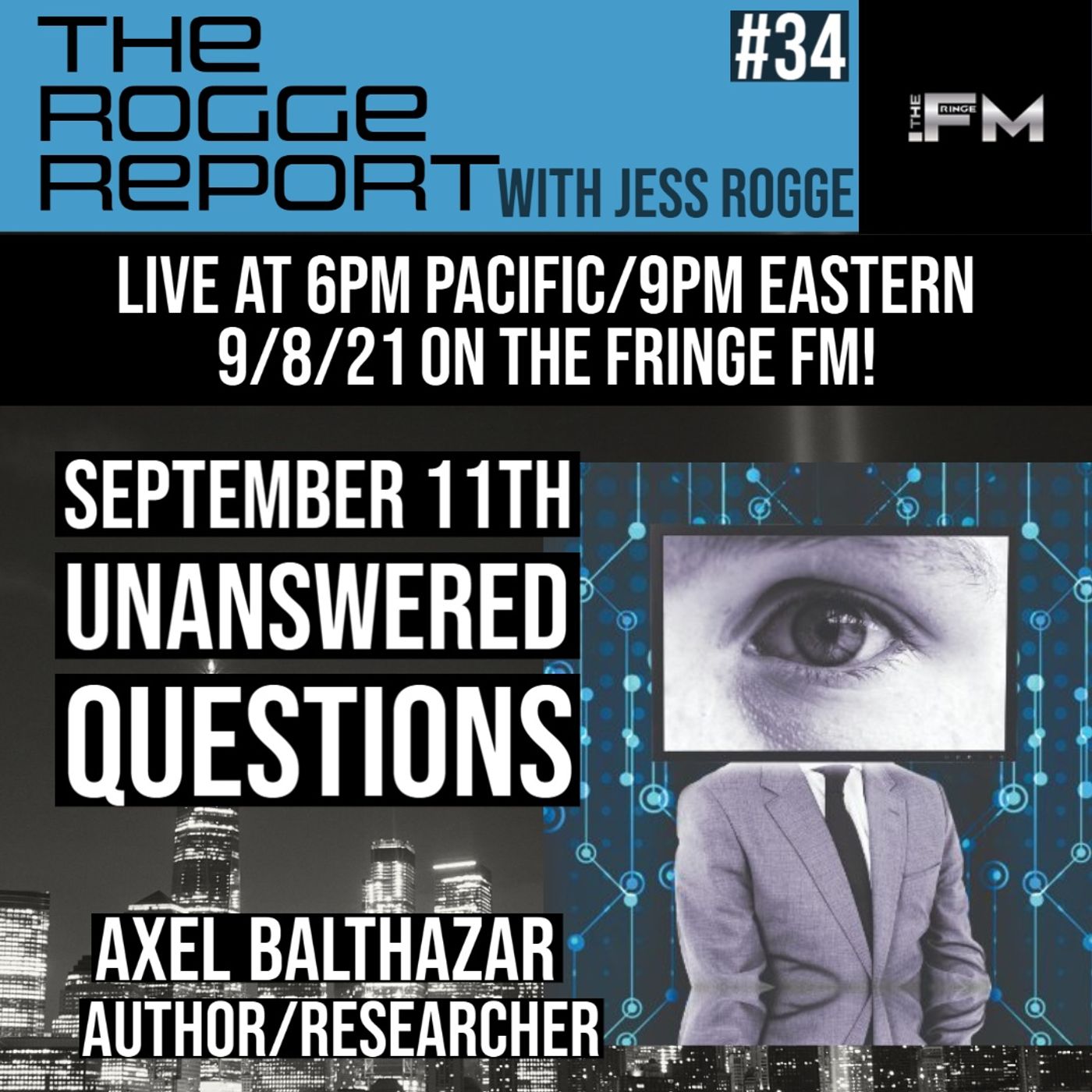 Topic: September 11th Unanswered Questions
Guest: Axel Balthazar
In this episode, we are going to dive deep and discuss Unanswered Questions about 9/11. Axel Balthazar joins The show for his second appearance to share his insight and research into the topic
It's an episode you will not want to miss.
@thefringefm
@AxelBalthazar
Guest Bio:
Axel compiled formerly secret government documents and published them in book format in order to shine light on important topics like MK-Ultra mind control, Project Stargate remote viewing, and worldwide government surveillance technology.
In that time he worked with and befriended many experts in the field, including David Hatcher Childress, Chris Dunn, John Brandenburg, Kenn Thomas, Joseph Farrell, the late Jerry E. Smith, Barrett Brown, Douglas Dietrich, Stewart Swerdlow, and more.
He recently appeared on the History channel program, America's Book of Secrets, episode #8: Mind Control
Link to America's Book of Secrets:
//www.amazon.com/gp/video/detail/B094QMQ7C2/ref=atv_dp_share_cu_r
Link to Axel's Website:
//balthazarbooks.com/
Listen Live
www.theroggereport.com
//www.spreaker.com/show/the-rogge-report-2s-podcast
www.fringe.fm
Talk Stream Live
Paranormal Radio APP
Fringe FM App